Queens, Brooklyn Kitchen Remodeling, Bathroom Remodeling, Basement Remodeling | Nunez Construction Inc.
---
Kitchen Remodeling
Since we all tend to collect where the aromas of good food originate, a well-designed kitchen is the social center in your home. Therefore, it is only natural that we want your kitchen to look beautiful, yet be functional.
From designing your dream kitchen, to installing the cabinets and countertops, or putting in the lighting and flooring…Nunez Construction Inc. will be there every step of the way! You tell us what you want and we will do it for you!
Concealed, Self-Closing Hinges
Roll-Out Trays
Bread Boards
Spice Racks and Lazy Susans
Slide Out Trash Bin
Pantry
Skylights
Ceiling Fans
Ceramic Tile
Hardwood Flooring
---
Bathroom Remodeling
Remodeling your bathroom is the one change in your home that will have the best effect on your quality of life. Most people are looking for more luxury and more overall space and storage in the bathroom.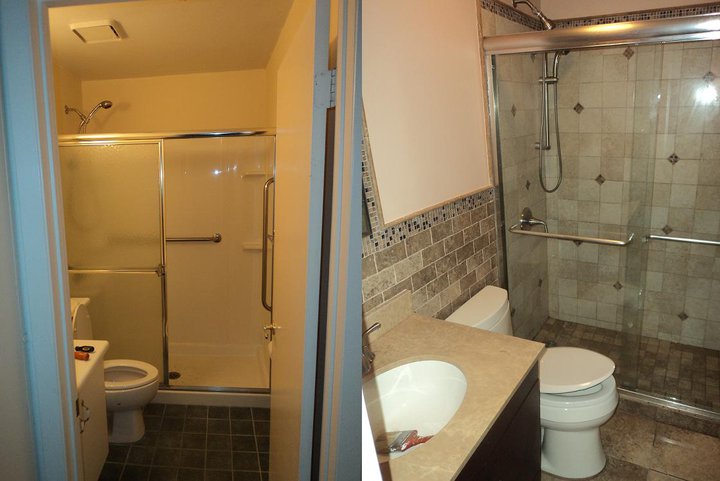 Some of our most requested services are:
Replacing old bathtubs with whirlpools
Expanding shower stalls into walk-in showers
Replacing the older toilet designs with new
low-consumption contemporary looking designs.
Handicap Accessibility Services
Cabinetry
Ceramic Tiling
Lighting
---
Basement Remodeling
We understand how difficult it sometimes can be to find an honest, reliable, and professional contractor for your remodeling project. Nunez Construction Inc.goal is simply to exceed your every expectation from quality construction to outstanding customer service. We're often told of contractors who never return calls… and who even fail to show for scheduled appointments. When you choose Nunez Construction Inc. for your finished basement construction we change all that. We'll return your calls… and we even show up for your appointment when we say we will. Clients rave about our service and craftsmanship. We think you will too. But you'll never know unless you call.
A finished basement is a major investment in your home. Nunez Construction Inc. will assist you through every step of the process from start to finish to guarantee your project is done right, on time, and to your ultimate satisfaction. What's not to like about that? Turn your basement finishing plans into reality. Give us a call at 718-219-1257 or fill out our online request form. and well give you a FREE ESTIMATE!